We invite you to visit us in Pine Grove, PA, on all non-holiday weekdays from 8am-4pm in order to enjoy a self-guided tour of our model homes and Design Center. We know that a new home purchase is a big decision, so we aim to make it easier for you to gain ideas, decide what best fits your needs, and select colors and options. While our staff makes every reasonable effort to provide some basic guidance and/or to answer your questions pertinent to the homes that we build (from bottom of the floor to the peak of the roof), you should not expect a team member to be able to provide more than cursory guidance, such as where to start, where to find restrooms, and how to most effectively utilize your time here. Of course, because we are a wholesale manufacturer, we cannot provide more general guidance on homebuilding, nor can we address questions regarding costs. For specific information respecting pricing and all site-related matters, please contact your local builder or retailer.
Weekday Hours: Monday - Friday, 8am-4pm (except major national holidays)
In additional to our weekday hours, we are open one Saturday per month in order to accommodate those homebuyers needing to verify a few final details before construction, and also for those folks who are more generally interested in manufactured home construction, but cannot visit us during a weekday. On the Saturdays that we are open, we offer a guided factory tour at 10:45 a.m., which generally lasts about one hour. No reservations are necessary. Our sales and marketing team staffs the factory campus on Saturday openings, and can offer variable degrees of assistance answering substantive questions (things like which flooring is standard and which is an upgrade?), but in any case, more assistance than what we can offer during the week. Of course, that assistance remains limited to our homes, and does not extend to the cost or site-specific matters (things such as permits, foundations, decks/patios, gutters & downspouts, and the like). Please be aware, however, that our staff is not permitted to devote a substantial amount of time to any single visitor, so you should not expect an appointment with a team member. Likewise, in order to respect the time volunteered by our team members, we do close the model homes and Design Center promptly. We therefore strongly recommend that visitors arrive at our campus by 10:00 a.m. in order to have adequate time here.
Saturday Openings (9am-1pm): September 14, 2019
Additionally, we reserve the right to close the model home village with or without advance notice and for any reason, and specifically during inclement weather or during construction activities.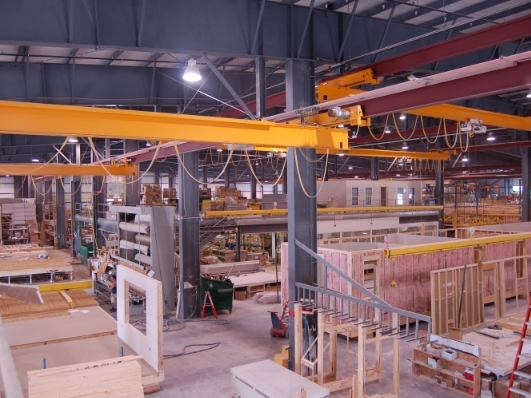 For visitors traveling a long distance, we have secured a special rate at the following nearby hotels:
Hampton Inn of Pine Grove (570-345-4505) - mention Pine Grove / Pleasant Valley weekend hours

Holiday Inn of Grantville (717-469-0661) - mention the "Good Neighbor Rate"

Fairfield Inn & Suites of Lebanon Valley (717-865-4234) - mention Pleasant Valley weekend hours